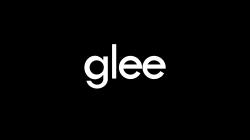 Glee is a musical comedy-drama series that has become popular all around North America. The show focuses on the lives of teenagers participating in their school's glee club, New Directions. The show has become incredibly popular and the cast has performed several Adele songs throughout the course of the show.
Adele covers
Edit
Gwyneth Paltrow's version of "Turning Tables" helped the song earn success on the charts and has helped it to be chosen as the fifth and possibly final single from 21.
Lea Michele and Jonathan Groff performed John Legend's acapella version of "Rolling in the Deep".
In the season three episode "Mash Off", there is a performance of a mashup of two of Adele's songs - "Someone Like You" and "Rumour Has It". The choosing of performing the mashup of these two songs may have also helped "Rumour Has It" be chosen as the fourth single from 21. The performance was also incredibly popular, especially being that it was Glees 300th performance.
When Glee was renewed for a fourth season "Chasing Pavements" became the first group noumber on the season.
In a promo for a season five episode titled "The Quarterback" (an episode dedicated to the death of Cory Monteith) it was shown that the character Rachel Berry (Lea Michele) will sing "Make You Feel My Love". The song was originally written and recorded by Bob Dylan, but Adele's version of the song will be used. This will be the second time Lea Michele has performed an Adele song on the show, the first being in the episode "Prom Queen".
External Links
Edit