Set Fire to the Rain (Thomas Gold Remix) (song)
Comments

0
330pages on
this wiki
"Set Fire to the Rain (Thomas Gold Remix)" is a remix of the song "Set Fire to the Rain", from the album 21. The remix still includes vocals from Adele. It was released as the first official and most successful remix of "Set Fire to the Rain" on June 6, 2011. It was digitally released to iTunes UK on an EP entitled Set Fire to the Rain (Remixes) - EP. Another variation of it, entitled "Set Fire to the Rain (Thomas Gold Dub)", was also released and included on the EP. Thomas Gold remixed both the original remix and the Dub, hence the names "Thomas Gold Remix" and "Thomas Gold Dub", respectively.
Thomas Gold's remix of Adele's "Set Fire to the Rain", as described by Billboard, "ups the song's original pathos to rave level, adding massive synth chords and breakdowns." The remix helped fuel the song's 11-week run on Dance Club Songs, where it peaked at No. 18. Gold, who is quite proud of the remix, has stated that Adele even approved his remix of the song. 
| | | |
| --- | --- | --- |
| " | XL requested it via my management. I was up for it immediately, as I loved the original track so much. Even Adele herself approved it. It was one of the most important remixes I've done so far and marked a breakthrough in my career, especially in North America, after it gained over [14 million] views on YouTube. It is still one of my signature tracks in all my DJ sets. Adele's voice is unique and simply magical. One of the reasons it works well in EDM is that it's a perfect contrast to artificial sounds and beats. Her voice always adds so much life and soul to a track. | " |
The mix was so omnipresent on the EDM festival circuit last summer that it could frequently be heard coming from multiple stages at the same time, from Electric Daisy Carnival to Ultra Music Festival. It was even a hit on SiriusXM station BPM. "Our listeners don't embrace every dance mix of pop songs," Geronimo, director of electronic/dance programming at SiriusXM, says. "However, the Thomas Gold [remix] is one that stands out and was a huge success for BPM."
The remix gave a boost to Gold's career and allowed him to achieve success in the US, despite the remix never being released here; according to Billboard, the song was only released in the UK. As of today, it is one of the most successful Adele remixes, alongside the Moto Blanco remix of "Set Fire to the Rain" and Jamie xx's remix of "Rolling in the Deep".
The official video for the remix featured its official artwork, with "XL" for XL Recordings put on it. The video contains fan-shot camera phone footage taken from a club in Manchester, where the song was played.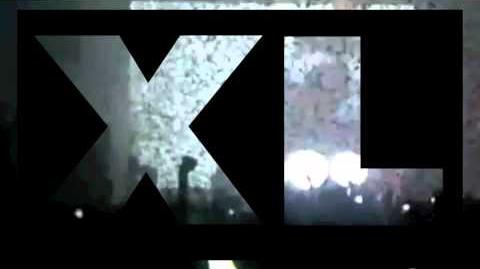 References
Edit