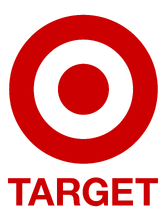 Target Corporation
 is the second-largest discount retailer in the United States, behind Walmart, and is a component of the S&P 500 Index. Headquartered in Minneapolis, Minnesota, the company was founded as Goodfellow Dry Goods in 1902. The first Target store was opened in 1962; it became the largest division of the Dayton-Hudson Corporation and was consequently renamed the Target Corporation in 2000.
As of 2015, Target operates 1,801 locations throughout the United States. Their retail formats include the discount store Target, the hypermarket Super Target, and small-format stores previously named CityTarget and TargetExpress before being consolidated under the Target branding. Its Canadian subsidiary was established in March 2013 and operated 133 locations by the time it was shuttered in April 2015. Wesfarmers began operating an Australian version of Target in 1973, although aside from naming rights, the American and Australian companies are unaffiliated.
In 2015, Adele partnered with Target to promote her new album, 25. She had previously released a deluxe edition of her sophomore album, 21, through the corporation as well.
21 campaign Edit
On February 22, 2011[1], Adele released a deluxe edition of her hugely successful sophomore album, 21, exclusively through Target. The deluxe edition included her performance of Lady Antebellum's "Need You Now" with Darius Rucker, as well as live performances from her gig at Largo that included "Someone Like You," "Turning Tables," and "Don't You Remember." Two television ads were released to promote the deluxe edition as well. One featured Denise Bestman, then a member of the PS22 Chorus, singing along to "Rolling in the Deep." The ad aired during the 2012 Grammy Awards, where Adele performed and won all six awards she was nominated for. The other ad featured clips from the music video for "Rolling in the Deep."
25 campaign Edit
In 2015, upon the announcement of Adele's new album, it was confirmed that, in addition to the standard edition, a deluxe edition would be released exclusively through Target. The deluxe edition included three additional songs: "
Can't Let Go
," "
Lay Me Down
," and "
Why Do You Love Me
." In addition to the deluxe edition, which was released on November 20 (the same day as the standard edition), Adele partnered with the company for seven television ads in support of the album, which gave
fans
an exclusive sneak peek at the album. On November 18, the videos for "
Hello
" and "
When We Were Young
" premiered, while the following day, videos for "
Million Years Ago
," "
Sweetest Devotion
," "
Remedy
," "
All I Ask
," and "
Water Under the Bridge
" premiered.
[2]
References
Edit
Ad blocker interference detected!
Wikia is a free-to-use site that makes money from advertising. We have a modified experience for viewers using ad blockers

Wikia is not accessible if you've made further modifications. Remove the custom ad blocker rule(s) and the page will load as expected.