Hi, guys!
So, for those of you who don't know, I've been playing piano for 8 years, and yesterday, I finally decided to showcase my talent to the world. I spent a long time trying to decide what song I should cover first, and I realized there was no better choice than Adele's "Someone Like You." I've always had a very deep personal connection with the song, from the moment I heard it, and emotionally, I felt like now was the best time to record it and put it out there for the world to hear. With that being said, I'm thrilled to say that I've finally recorded my piano cover of "Someone Like You" and that it's up on YouTube. You can listen to it here: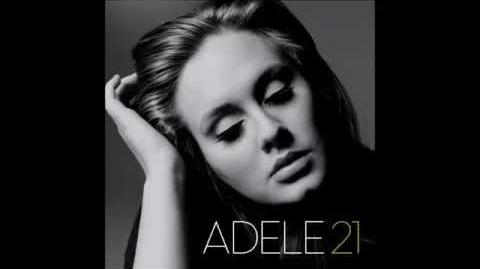 Please like, comment, and subscribe, and feel free to post a link on Twitter, Facebook, Tumblr, wherever you want to post it. If you're feeling really nice, you could always Tweet a link to Adele in hopes that she'll see it and reply! =) 
In all seriousness, though, please let me know what you guys think. I've been playing this song for years and have toyed with the arrangement several times based on how Adele has performed it; maybe it was slowing it down even more than I already did or changing a single note. The song is so important to me that every time I played it, it never felt perfect to me, until now. I've waited for so long to be able to put this out for the world to see and I'm so happy that I'm finally able to do it, so please let me know what you guys think and do everything you can to get it out there and let people hear it.
Thank you guys so much!
Ad blocker interference detected!
Wikia is a free-to-use site that makes money from advertising. We have a modified experience for viewers using ad blockers

Wikia is not accessible if you've made further modifications. Remove the custom ad blocker rule(s) and the page will load as expected.