So... It's officially Christmas in many parts of the world, so... Merry Christmas, Daydreamers! The Adele Wiki wishes you all the best in whatever you are celebrating this holiday season. And speaking of celebrating, one very lucky fan should also be celebrating, because we have decided on a winner for our 25 Days of 25 contest! The challenge was to tell us why you love Adele for a chance to win a free digital copy of Adele's latest studio album, 25. And we are pleased to announce that our winner is... Denise Reeves! Here's what she had to say about everyone's favorite British superstar:
| | | |
| --- | --- | --- |
| " | Adele is very down to earth, and she is very real and connects to the universe in her highest form. Her voice is magical and soars to the heavens. She has touched so many of our own lives in many ways with her music. There is no one like her and that someone is not me. It is someone like you (Adele)! Love you so much. You give me goosebumps when I hear you sing. There is every complementary word to describe you, but the the best word is awesome! | " |
Denise pretty much just summed up why we all love Adele. Congratulations, Denise! You will be receiving your album very shortly. 
In honor of Christmas, we have one more game for you all. On this one, you guys have to name every song from every Adele album released so far! Play it here, and feel free to post your scores below!
Merry Christmas, and happy holidays to all of you, from our family to yours! Thank you guys for another incredible year. Let's hope that next year is just as good!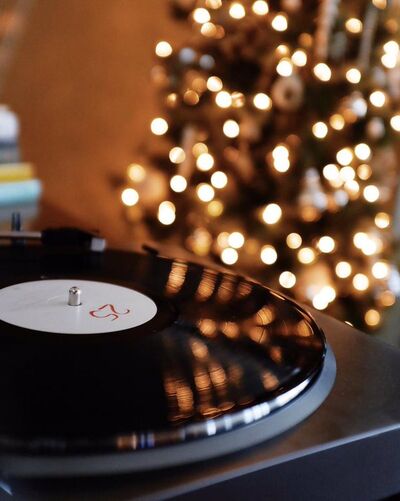 Ad blocker interference detected!
Wikia is a free-to-use site that makes money from advertising. We have a modified experience for viewers using ad blockers

Wikia is not accessible if you've made further modifications. Remove the custom ad blocker rule(s) and the page will load as expected.