Adele has already dominated the Grammy Awards, the Brit Awards, the American Music Awards, the.... okay. She has dominated just about every possible music award show there is. And back in January, she dominated at the Golden Globes, making it her first film-related award that wasn't awarded by a critic's choice organization.
Speculation came in mid-January that Adele would perform "Skyfall" live for the first time at the Golden Globes; following a lack of Adele performing at that, rumors spread that the Grammys would mark her comeback performance following her pregnancy in 2012. When that didn't happen, it was confirmed she would be at the Oscars, the biggest film award show out there, to perform and hopefully accept the award for Best Original Song.
Well... The night's finally here. She hasn't won yet, but Adele has certainly dazzled us with a live performance of "Skyfall". The performance was absolutely spectacular. No video has been posted yet, so... we're still waiting, but in the meantime....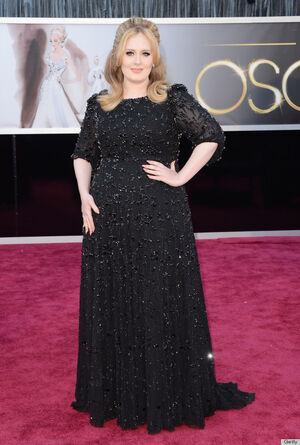 Did Adele look sexy or what tonight on the red carpet?
Anyways... We'll post the video of the performance when it becomes available and keep you updated on the events happening tonight. =)
Update: She won! ;)
Ad blocker interference detected!
Wikia is a free-to-use site that makes money from advertising. We have a modified experience for viewers using ad blockers

Wikia is not accessible if you've made further modifications. Remove the custom ad blocker rule(s) and the page will load as expected.