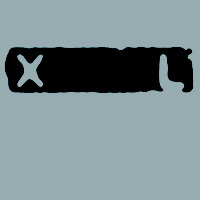 XL Recordings
is a British independent record label which was launched by Nick Halkes, Tim Palmer and Richard Russell with Beggars Banquet Records in 1989 to release its rave and dance music. The label has grown into one of the most commercially successful and influential independent record labels in the world. They operate across a range of genres. British singer
Adele
is signed to the record label. It is her primary record label, being that it is based in her home country (the United Kingdom), although she is also signed to
Columbia Records
, which distributes her music in the United States.
The Avalanches
Badly Drawn Boy
Basement Jaxx
be your own PET
Beck
Blue Roses
The Cool Kids
Cajun Dance Party
Devendra Banhart
Dizzee Rascal
Discovery
Elvis Perkins
Electric Six
Friendly Fires

Giggs
Gil Scott-Heron
Golden Silvers
Gotan Project
Gwilym Gold
Holly Miranda
The Horrors
Jai Paul
Jamie xx
Kicks Like a Mule
Kid Harpoon
Lemon Jelly
M.I.A.
Magistrates
Peaches

The Prodigy
Radiohead
Ratatat
RJD2
Sigur Rós
SL2
Tapes 'n Tapes
Thom Yorke
Titus Andronicus
To My Boy
Tyler, the Creator
Vampire Weekend
Various
The xx
Weezer
Wiley
Ad blocker interference detected!
Wikia is a free-to-use site that makes money from advertising. We have a modified experience for viewers using ad blockers

Wikia is not accessible if you've made further modifications. Remove the custom ad blocker rule(s) and the page will load as expected.